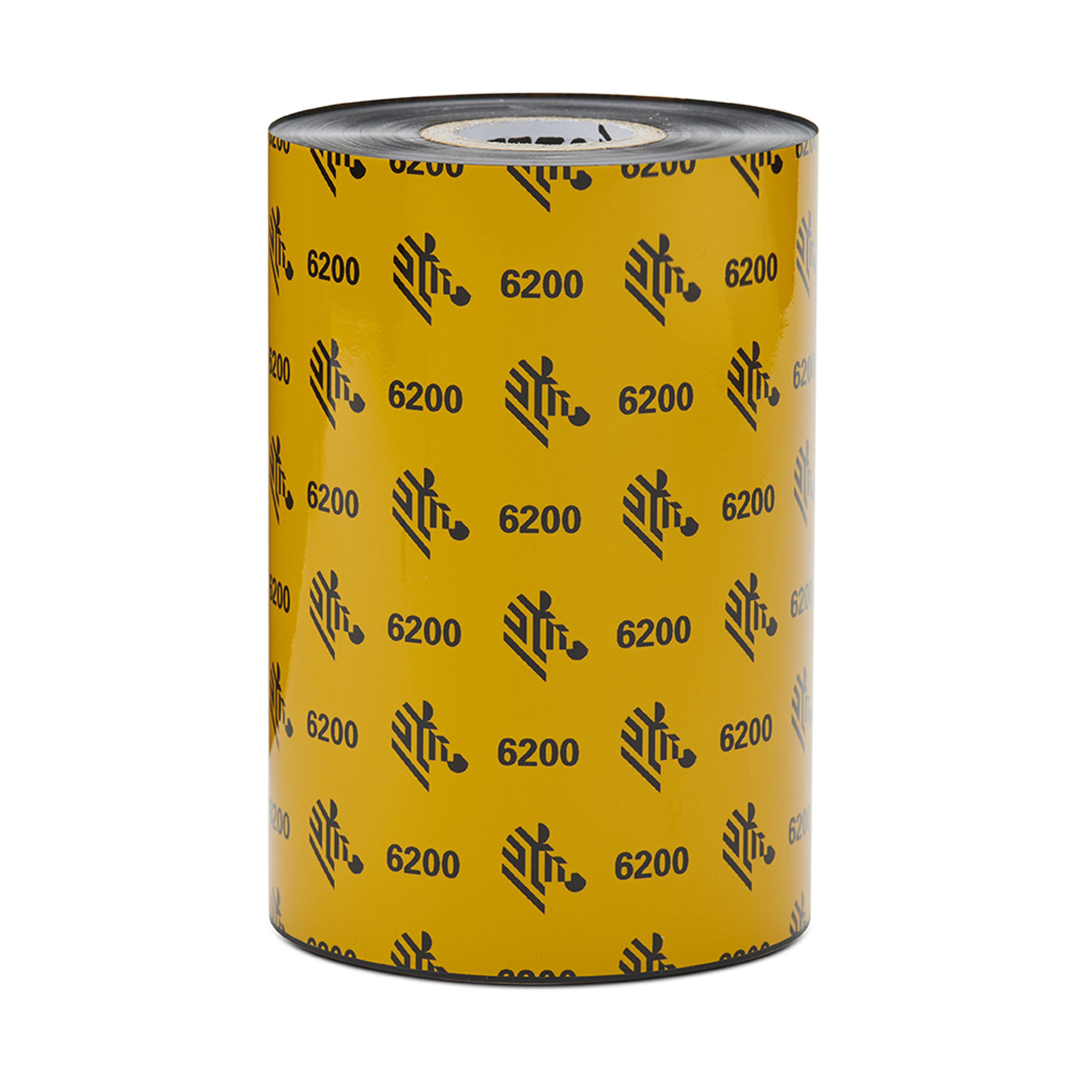 Roll over image to zoom in

06200BK13145
Resin Ribbon, 131mmx450m (5.16inx1476ft), 6200; Resin, 25mm (1in) core, 6/box
The 6200 standard resin ink formulation exhibits high print quality when printing dense barcodes and high-resolution graphics, while performing exceptionally well in environments prone to harsh chemicals and excess abrasion.
Ideal for applications where labels are repeatedly wand-scanned, subject to abrasion or friction, outdoors, applied to chemical drums, or exposed to water, steam, alkali or acid solutions.
UL/cUL Certified.
Resin ribbons provide excellent print quality and durability. Ideal for use with matte and glossy synthetic materials, and in applications requiring extreme chemical, abrasion, or heat resistance.
Specifications