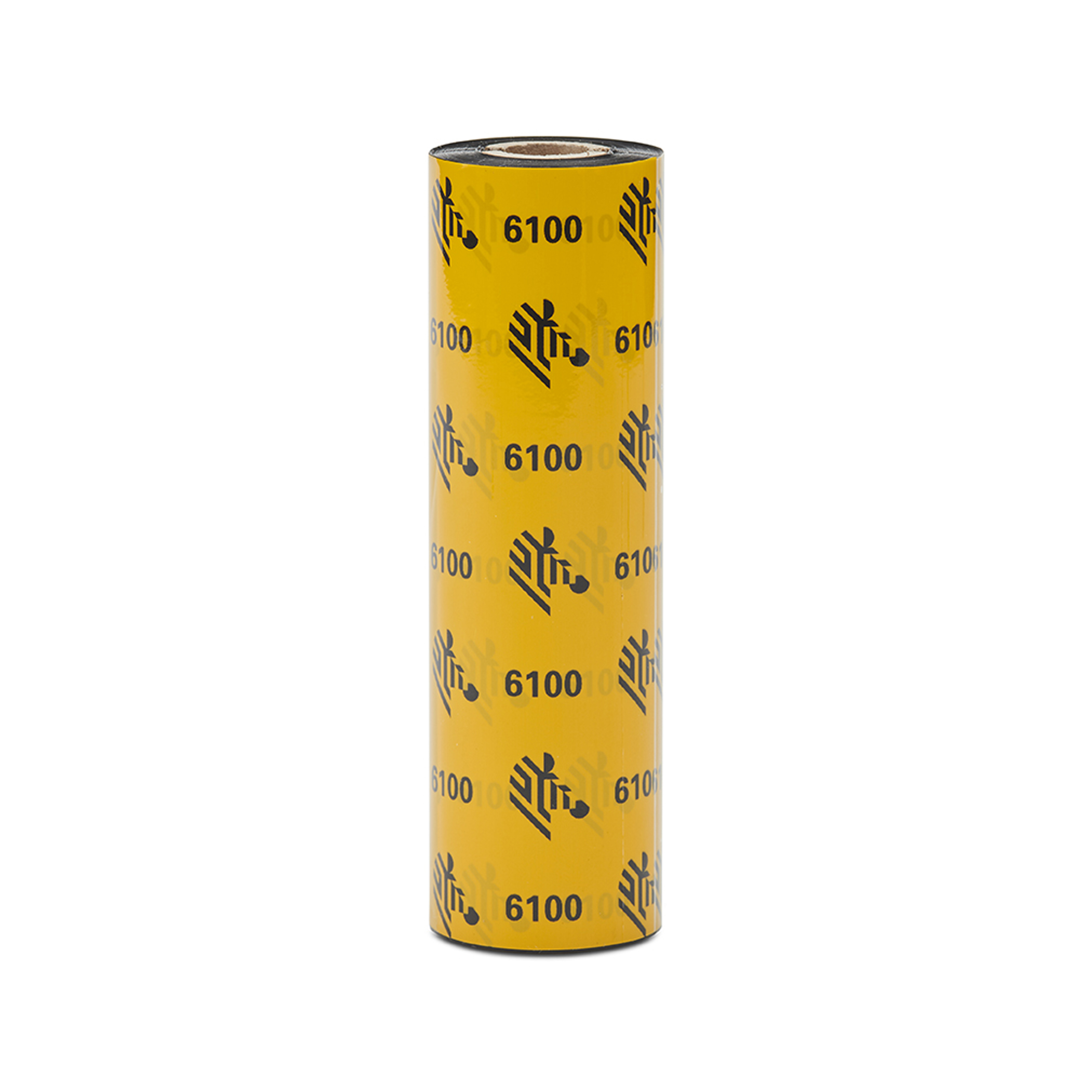 Roll over image to zoom in

06100ZD25707
Wax/Resin Ribbon, 57mmx74m (2.24inx242ft), 6100; Standard, 12mm (0.5in) core
The 6100 wax/resin ribbon is a cost-effective ribbon that can be used on a wide range of materials, reducing the need to stock multiple ribbons.
Provides outstanding print quality combined with chemical and solvent resistance.
Ideal for applications where labels are exposed to solvents or chemicals, subject to abrasion or friction, outdoors, applied to chemical drums, or exposed to water, steam, alkali or acid solutions.
UL/cUL Certified.
Specifications